About A1 Studios
Videographer in Scottsdale, Arizona
A1 Studios Staff
CLIFF GAINES - OWNER BIO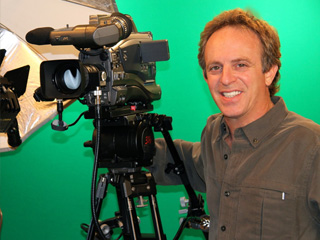 A1 Studios believes in the personal touch" We combine a thorough analysis of your needs, by allowing our valued clients to share their story, in strong, decisive ways -- incorporating innovative video techniques with customer education and participation. We specialize in working with our clients to take their concepts and develop excellent custom presentations to promote their products and services.
We pride ourselves on developing high quality productions, at affordable prices, with excellent customer satisfaction.
From concept to completion....
We bring your vision to life !
Lights..... Cameras... Action!
State of the art mobile video production services.
Deliver powerful videos and branding to your target audiences.
Valley-wide services serving Arizona and the Southwest US
---
History
Established in 1984.
As the owner of A1 Studios, my video production business began with photography services and on-location video for small and large businesses.
Over the past 3 decades, I have had the opportunity to help develop powerful presentations for my clients.